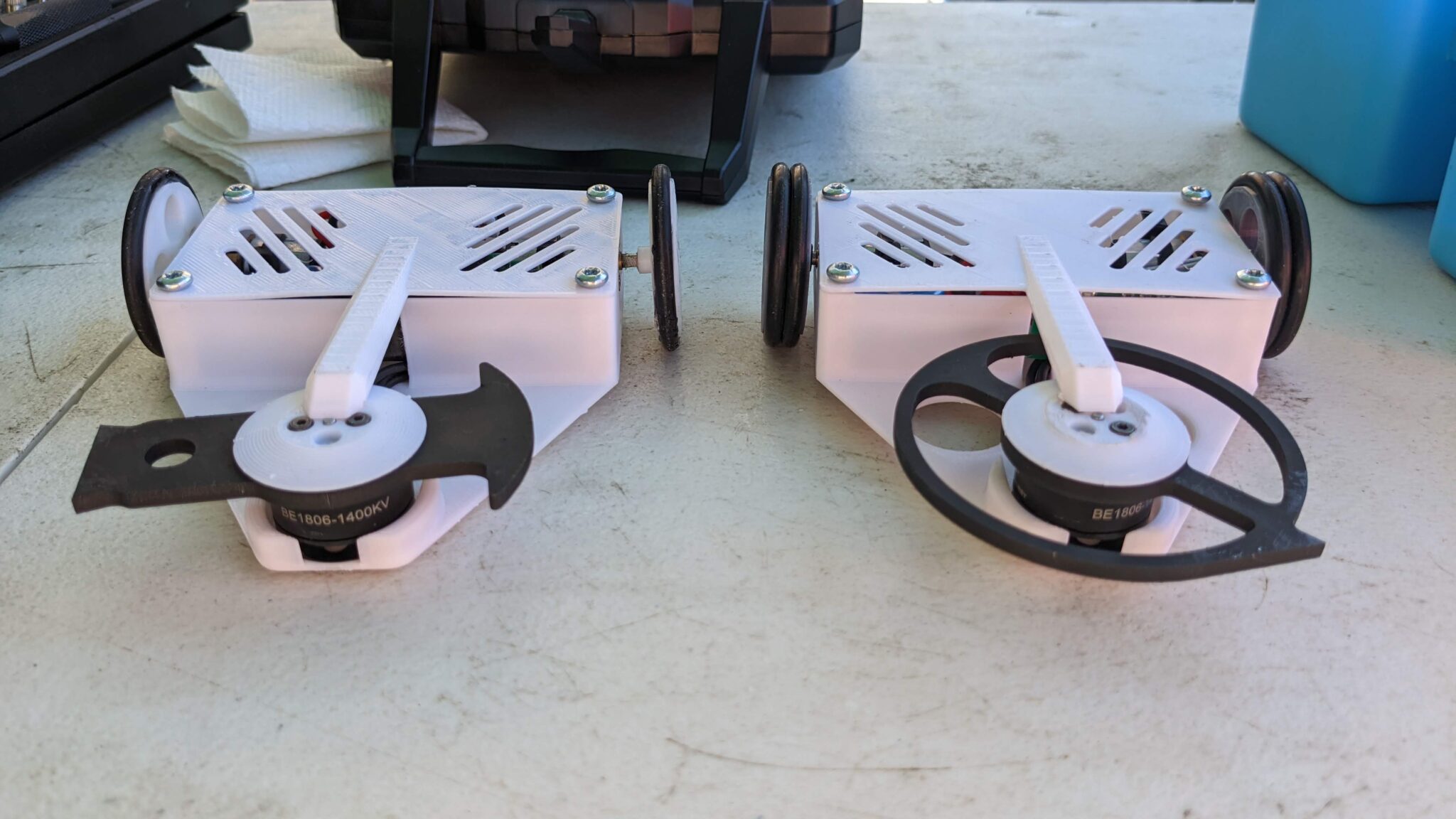 Smashbotz Sessons 2/12/22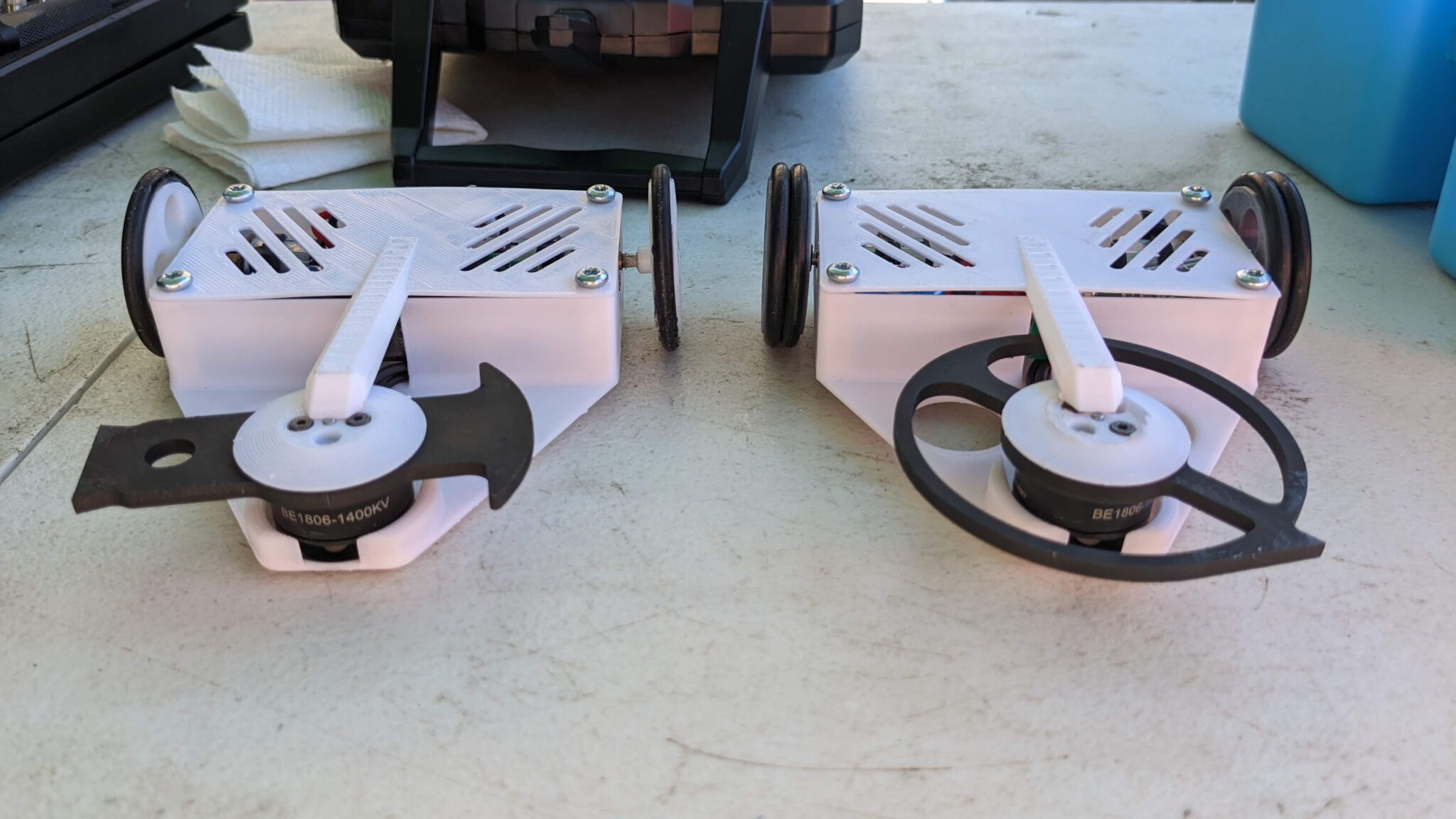 Since I'd had so many gearbox failures last time, this competition was all about testing changes I made to the drive. Namely, shock mounting. So much shock mounting it's practically suspension.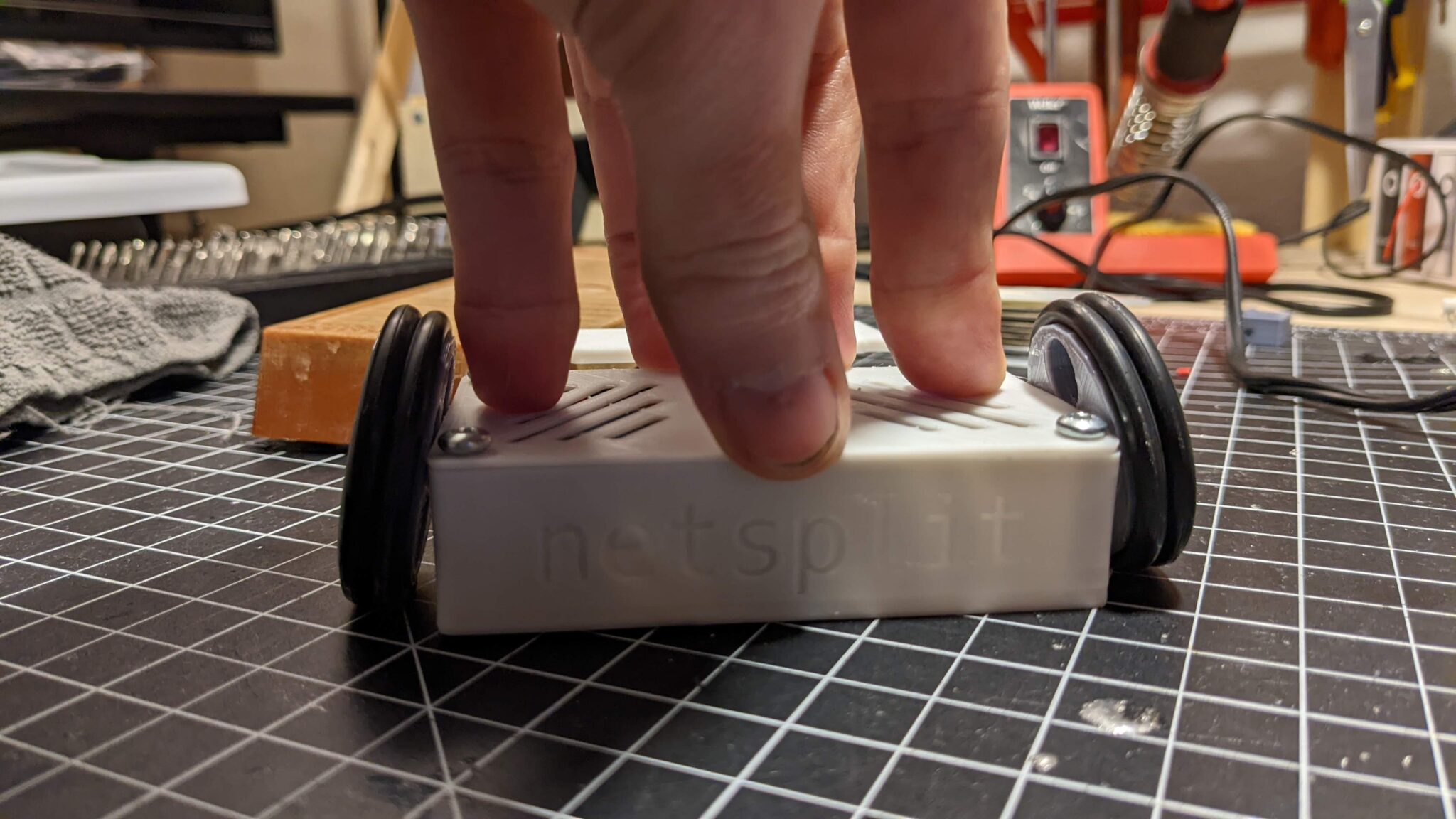 I did a TON of testing driving this robot around in my test box. Hitting 150g chunks of 2×4, throwing it against the walls, throwing the 2×4 chunks at it. Etc. I'd also brought two new tire configurations to test on the slippery floor, the double O ring pictured above, and some chunky foam tires that only make weight because I downsized the electronics to the Malenki Nano.
And just because I hadn't changed enough, I also have all new asymmetrical MOI-optimized weapon bars!
On to the first fight then, against a powerful horizontal Dingleberry.